One of my favorite things about the holidays is the food. I mean seriously who doesn't love holiday themed food? This truffle is a twist on the Oreo cookie truffle. Okay, it's not exactly Christmas time yet, but hey we can pretend.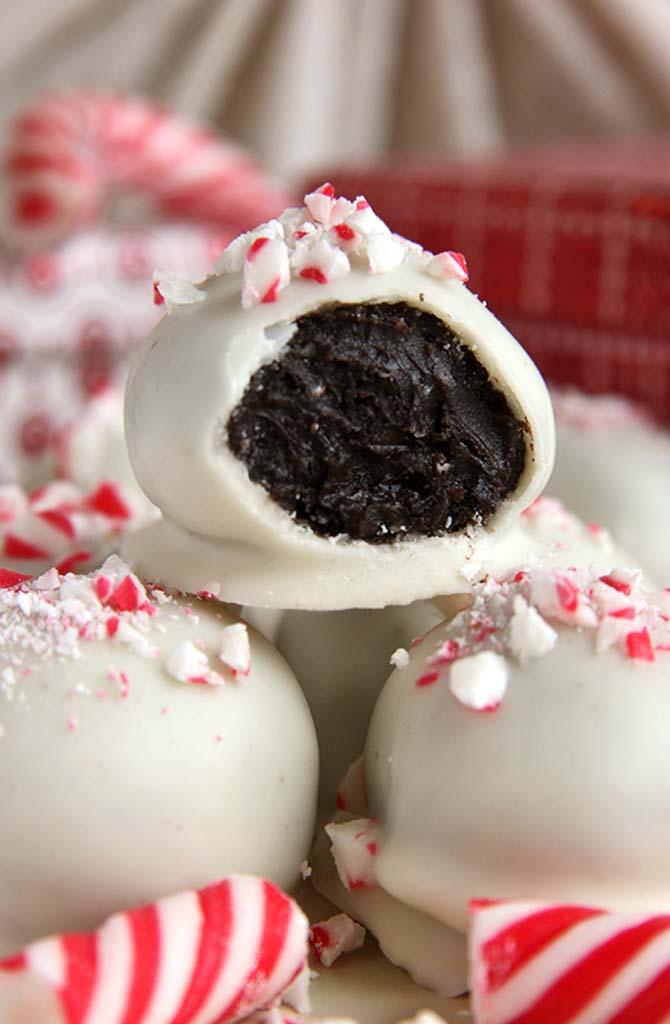 Ingredients
36 Oreo cookies
8 oz cream cheese, softened
16 oz. white chocolate chips
¼ cup crushed candy canes or peppermint candies, for decorating
As an alternative you can use used mint filled Oreo's instead of the original kind. If you do, it will make your Candy Cane Oreo Truffles extra minty.
Instructions
Place the Oreo cookies in the bowl of a food processor and pulse until finely ground.
Add the cream cheese and pulse until the mixture is well combined and smooth.
Line a rimmed baking sheet with parchment paper.
Scoop the mixture into balls about 1-inch in diameter. I like to use a cookie scoop.
Place the cookie balls in the freezer until well chilled, at least 1 hour.
Remove truffles from freezer and dip in melted chocolate.
Return to baking sheet, immediately sprinkle tops with crushed candy canes then allow chocolate to set.
Store the truffles in an airtight container in the fridge for up to 5 days.
Source: Cakes Cottage