I stumbled upon a great recipe for No Bank Sugar Cookie Truffles.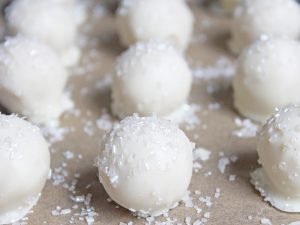 In all, it will only take about 5 minutes to make these and this recipe will make about 18 truffles.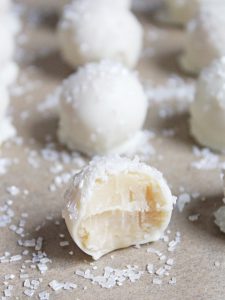 Ingredients
12 sugar cookies (about 2-inches in diameter)
2 tablespoons cream cheese, room temperature
2 cups white chocolate for melting (or candy melts)
Sprinkles for decoration
Instructions
Place sugar cookies in a food processor and process until cookies turn into fine crumbs. Add cream cheese and process again until well-combined and mixture can be pressed into a ball, 1 to 2 minutes.
Shape cookies into balls about 1-inch to 1 1/2-inches in diameter. Place on a cookie sheet lined with parchment paper and place in the freezer for 15 minutes or the refrigerator for 1 hour.
In a medium bowl, melt white chocolate according to instructions.
Remove the cookie balls from the refrigerator. Using a spoon or two forks, dip and roll chilled cookie balls, one at a time, in coating. Return to the lined cookie sheet and immediately top with sprinkles. Repeat process for remaining cookie balls. Store in an airtight container in the fridge for up to a week.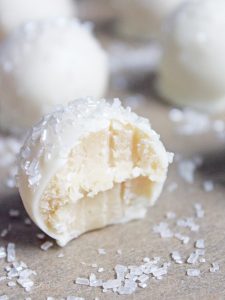 Source: If You Give a Blonde a Kitchen